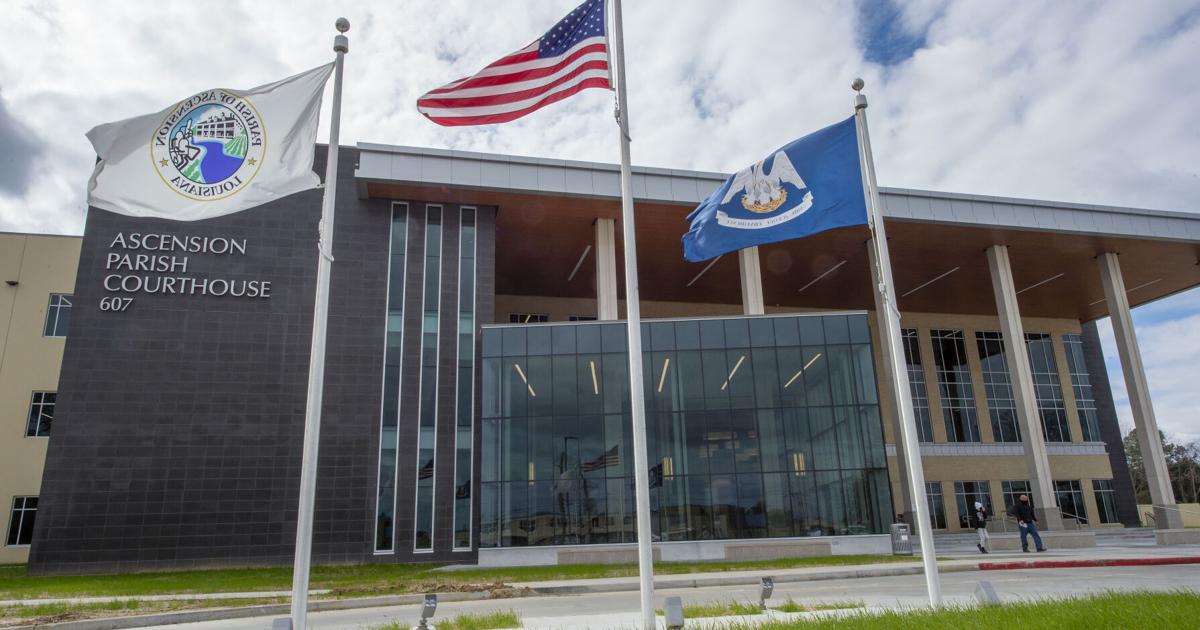 A company got tax breaks but did not meet its employment targets. What should church leaders do about this? | New
After a small Geismar factory fails to deliver on job and payroll promises that won it a tax break, Ascension Parish officials debate whether to ask the state to claw back money.
In 2017, Mauser USA and its owner, Talon, secured an eight-year nearly $1 million industrial tax exemption from the state, with the blessing of local authorities. Mauser then opened the $11.5 million factory, which is the only one of its kind in the parish and currently employs 36 people.
But the company narrowly missed its 2018-2020 employment and payroll targets for the state tax exemption agreement. The company fell below its initial promise of 28 jobs of about two to five places a year and missed its $1.5 million payroll by about 15% to 20%, according to figures from the parish.
Ascension council members have been strong supporters of tax exemptions for the wave of industrial projects that have fueled employment and income growth in the parish. But on Thursday, the board debated how to handle Mauser's underperformance and whether to recommend the state reduce its property tax exemptions for 2018 through 2020.
"I see they're trying, you know, but a contract is a contract, and, you know, … citizens need improvements. We have roads. We have bridges. We have drainage. We "We have the education. We have all these issues, and the money is tight. And this program was set aside for that purpose, to encourage them, if you achieve those goals, you get those benefits," the adviser said. municipal Corey Orgeron.
As part of Governor John Bel Edwards' changes to the Industrial Tax Exemption Program over the past five years, local governments have not only had a say in granting the initial exemption from their tax revenues , but also in deciding what would happen if they missed their targets.
Although the state Board of Trade and Industry and Edwards have the final say, local officials can make a range of recommendations, ranging from denying the entire exemption for this year to referring it to the council. state or attempt to enter into their own agreement.
Kate MacArthur, who heads Ascension's economic development arm, had proposed a resolution allowing Mauser to avoid any punishment. She told council members that COVID and power outages in the early days of plant operation reduced the number of jobs and payrolls.
She added that Mauser's tax exemption contract was Ascension's first under Edwards' changes before processes were established to review such agreements.
Additionally, the company, new to the state program, anticipated full employment in its first year, possibly an overrun. Other companies will lock in lower headcounts in the early years to allow time for new operations to start, MacArthur noted.
The school board, which relies heavily on property taxes and owns most of it in Ascension, has already recommended waiving the penalty.
A few members, such as Councilman Michael Mason, opposed the general proposal to reduce the exemption on the grounds that Mauser is a small business that is doing well now and is a rare employer of young workers. He also noted that the council had reduced breaks for major developers on road impact charges.
Several other members of the parish council were not for the complete elimination of full exemption during years of underperformance – an option they had – but, like Orgeron, were interested in some reduction.
Councilman Aaron Lawler suggested that this vote could serve as a precedent for future companies with larger exemptions and therefore everyone should be treated consistently.
Members proposed either reducing the exemption amount by the percentage that Mauser had missed annual targets, or establishing a set, but gradual reduction for each year targets are missed, regardless of the actual level. of underperformance.
Council members decided to postpone the action until a special meeting on Tuesday evening to better review the figures and their options.
The council has until October 14 to act.
Mauser was approved under an earlier version of the Edwards Amendments which granted a 100% exemption for five years, with an option to renew at 80% for another three years.