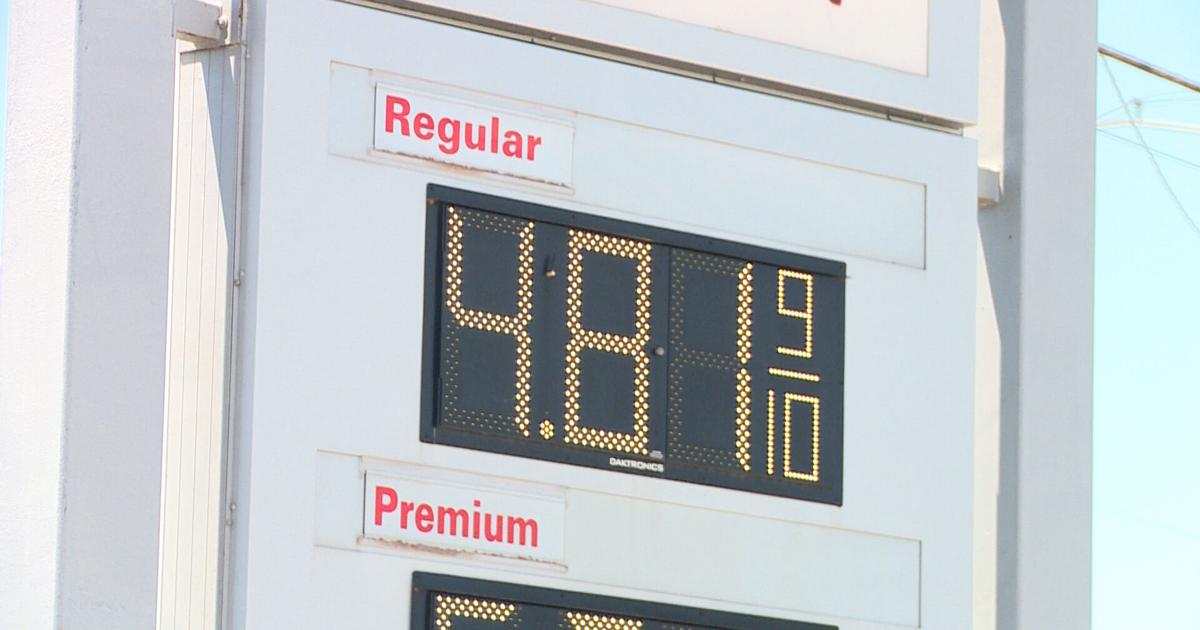 App Helps Missouri Residents With Friday's Gas Tax Increase | Central Missouri News
COLUMBIA – A phone app is helping Missouri residents track how much they're spending on gas.
The app is called "NoMOGasTax" and helps residents get their money back from the gas tax increase. The download costs $5.
Missouri Senate Bill 262 created the gasoline tax increase. In October, Missouri residents had to pay an additional 2.5 cents per gallon. Starting July 1, people will be charged an additional 2.5 cents, or an additional 5 cents per gallon.
But now Missouri is also offering a gas rebate, where people can get 5 cents per gallon back.
Tammi Hilton of Wentzville created the app to help residents get their money back.
"This is an app for Missouri drivers and statewide gas buyers to track their receipts and we'll help and help you fill out Missouri Form 4923 so we can help fill out those spreadsheets and act as an audit trail for Missourians to recoup their gas tax," Hilton said.
The app allows people to upload photos of their gas receipts in one place. Hilton said people just had to remember to print a receipt at the gas pump.
Residents don't need to use the app to collect their money, but they must keep a record of each gas purchase and complete a claim form.
Hilton said she created the app because she wanted to help people in this time of inflation.
"And in rural areas, people fill up with gas every day, even every other day, and while that might not be important to everyone, those dollars add up," said said Hilton.
Central Missouri resident Kay Crockett said she spent $63.33 on gas on Monday. She said she is now considering using the app.
"There was a time when gas was cheaper than I would have said no, you know, I don't want to bother with that, but now I would seriously consider it," Crockett said.
Right now, gas prices are a bit lower than they have been for the past few weeks, according to AAA public affairs specialist Nick Chabarria.
"So crude oil prices are down to around $108 a barrel from around $120 last week," Chabarria said. "Part of this is due to concerns about a global recession and a weakening economy."
He said that this new gas tax increase should not affect people too much.
"You probably won't see as much impact just based on the current price situation," Chabarria said. "Gasoline prices will respond more broadly to crude oil prices. That's about 50-60% of what drivers pay at the pump."
Residents who have fuel purchase receipts from October 1 through June 30 can submit their rebate form July 1 through September 30.
The rebate works for people who buy gasoline in the state of Missouri and have a vehicle under 26,000 pounds.