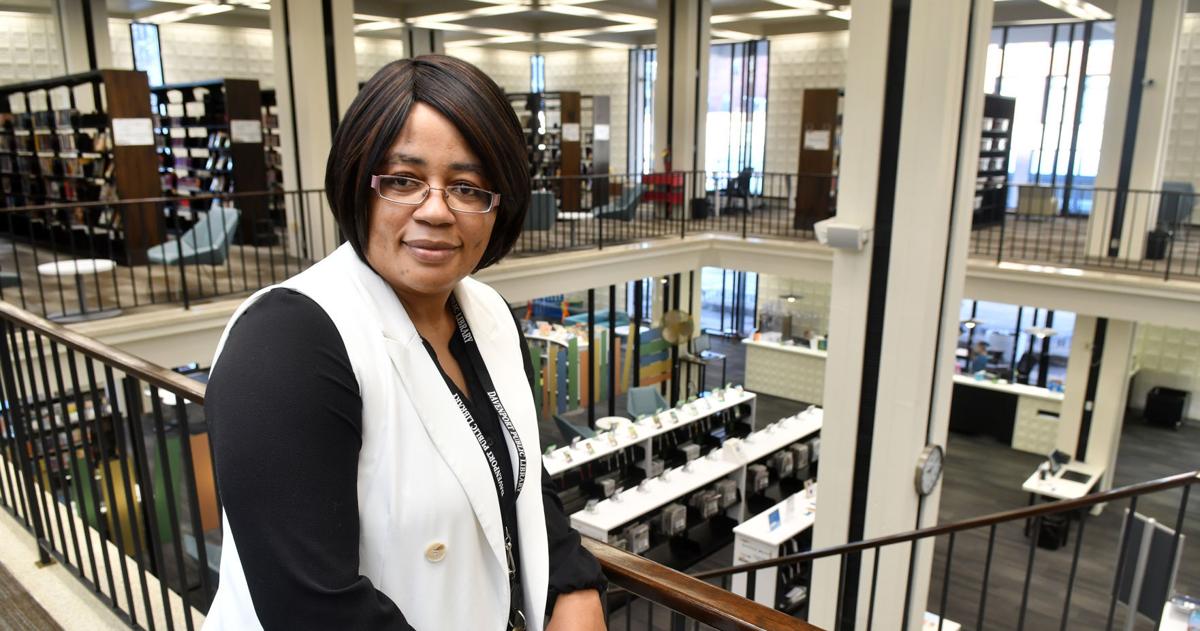 Davenport Public Library becomes first in Iowa to hire social worker | Politics and elections
A necessary service
O'Brian, a licensed social worker since 2011, previously worked for Genesis Health System in Davenport. She said she applied for the job after reading about the growing nationwide trend for libraries to find ways to hire or partner with social workers.
"I felt like it was a service that was really needed," O'Brian said. "When I was at Genesis…I noticed a lot of people had other social needs that a hospital setting really can't meet," such as housing, employment, and food assistance.
"So when I saw this position, that's what I saw – another opportunity for people to be able to meet a social worker and meet those needs that they can't find a suitable setting to meet. ", O'Brian said. "We meet people where they need to be."
In December, O'Brian said she had already helped around 80 library guests struggling with housing and food insecurity, find jobs, access unemployment and health insurance benefits. and needing mental health assistance, among other challenges.
"Libraries to me are like a community center. A place where people find comfort. A place where people want to get information and gain knowledge," she said. "So if someone comes to the library, they want to be able to have all of their needs met," including questions about Social Security benefits and food stamps.