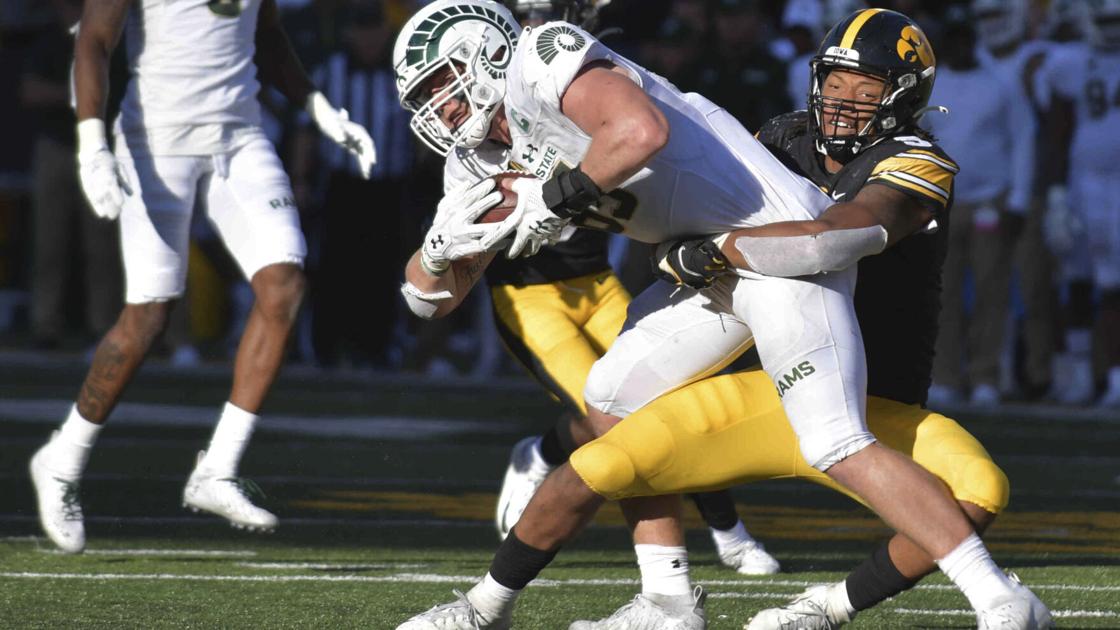 Farewell week comes at a time for Colorado State | Sports
[ad_1]
The break week couldn't have come at a better time for the state of Colorado, serving as the dividing line between the non-conference portion and the Mountain West slate of the schedule.
The Rams went 1-3 in the first month of the season which began with a shocking loss to the Championship Soccer Division runner-up and ended with a road win over Toledo and two narrow losses against Vanderbilt of the SEC and No. 5 of Iowa.
In the last three games, defense has proven to be the Rams' strength. Linebacker Dequan Jackson is fifth in the Mountain West Conference with 35 tackles while fellow linebacker Mohamed Kamara is tied for second at 3.5 sacks and senior defensive lineman Scott Patchan is 10th at 2.5.
The first interception of the season for CSU came from defensive back Robert Floyd, a true first-year player, who intercepted Iowa quarterback Spencer Petras in the red zone and sent him back for 62 yards. His first career pick set up the first career touchdown for junior Redshirt tight end Garry Williams.
Throwing the ball and stopping the race was a hallmark of coach Steve Addazio's program. The Rams edged Vanderbilt 207-104, Toledo 209-21 and Iowa 95-54.
"You can't stop the race better than this," he said after Saturday's game.
A big key to the Rams' rushing offense was senior running back David Bailey, who transferred from Boston College. After running for 132 yards on 30 carries against Toledo, Bailey left last week's game with a leg injury after his first run.
"It's a huge blow for us," Addazio said. "David is a great player, and it hurts."
If the week off isn't enough for Bailey to return to the field, the ground game will likely be split between junior A'Jon Vivens, who led the Rams with 45 yards on 17 carries against Iowa, and senior quarterback Todd Centeio. Centeio has the second highest number of rushing attempts (48) and yards (166), making him a threat that can throw or run.
When Centeio isn't handing or throwing the ball, he usually throws it to senior tight end Trey McBride, whose 36 receptions are second in the MWC and his 398 yards are the sixth best.
There is a difference between being the primary receiving target and largely the only target. Part of that is wide receiver Dante Wright missed the last two games with injury. Even with that, the junior is still second to McBride as the only other Ram with double-digit receptions.
After the week off, the Rams welcome defending MWC champion San Jose State to return.
"We've got all the keys, all the parts. We're trained hard, everyone's on board," McBride said. "I fully believe that all the goals that we still have are still in front of us to enter the conference."
[ad_2]