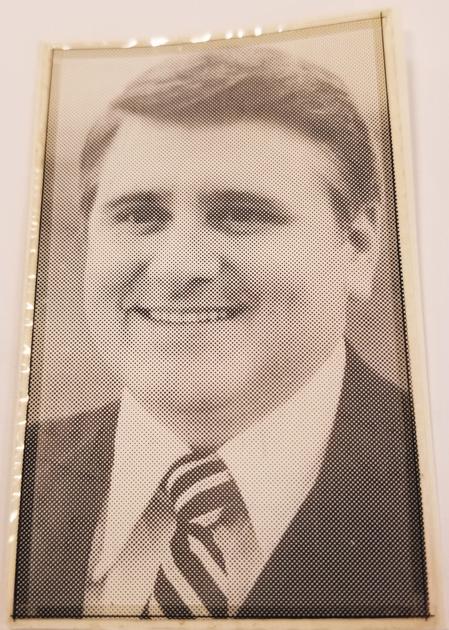 Former Missouri Southern coach Jim Phillips has died | Local sports
Former Missouri Southern women's basketball coach Jim Phillips died Friday morning with his two daughters by his side at Wellstar Tranquility at Cobb Hospital near Atlanta.
He was 78 years old.
Phillips is the second-most victorious coach in MSSU history, posting a 129-72 record from 1981 to 1988.
Prior to coming to Missouri Southern, he was a men's basketball coach at Friends University and a women's basketball coach and assistant football coach at Virginia State.
"They have been great years," Phillips said in a 2013 phone interview. "I can honestly say that there has never been a day that I went to work in Missouri Southern without having it. appreciated. It was a pleasure to work there. The people around me, Sallie Beard and Jim Frazier (Athletics Directors), made the job very enjoyable.
His first season saw the Lions finish 17-11 in the regular season and 7-7 in the Central States Intercollegiate Conference, good for fourth place. But when the playoffs started, the Lions took off.
On a four-game losing streak, the Lions won home games against Missouri Western 55-48 and William Woods 76-62 to win the NAIA District 16 tournament.
The Area IV tournament was also held at the Robert Ellis Young Gymnasium, and the Lions defeated Milton (Wis.) 59-49 and Grand View (Iowa) 59-57 to advance to the national tournament in Kansas City.
Apparently, the NAIA Women's Basketball Tournament Committee did not expect Missouri Southern to participate in the national tournament.
"When I called in the score," said Phillips, "they had already penciled in Grand View as a team, and we had won.
Missouri Southern was the sixth seed in Kemper Area, but the Lions beat No.3 Charleston (W.Va.) 74-65 in the quarterfinal and Berry (Ga.) 59-57 in the semifinals.
The championship game saw Southwestern Oklahoma State live up to their No.1 seed, taking a 20-4 lead in the first eight minutes en route to an 80-45 victory over the Lions. .
On February 5, 2020, this 1981-1982 basketball team received commemorative rings on a Women's Basketball Alumni Day. All-American center Pam Brisby spoke about Phillips' influence that day.
"We had a new coach, but we knew from day one that he believed in us," she said. "He took a broken team – because we were basically the same team (1980-81) with a college transfer – from last in the conference to second in the country because he believed in us.
"Such a good man and such a kind heart … he fixed us." We didn't even know we were broken until he came to fix us.
The Lions have recorded three straight 20-game seasons – 22-6, 24-5, 25-7 – from 1983-84 to 85-86. They finished second for the CSIC in 1984 and tied for first in the next two seasons.
Phillips resigned after the 1988 season to become head coach at Austin Peay, Tennessee, his alma mater. It also allowed him to be closer to his parents.
He was inducted into the Missouri Southern Athletics Hall of Fame in 2011.
After retiring from training, he served as Minister of Recreation at First Baptist Church in Clarksville, Tennessee, combining his love for the sport and Jesus Christ.
A service of life celebration will be held Tuesday in Waynesboro, Tennessee. Donations can be made to Go Sports Ministry of First Baptist Church, PO Box 1796, Douglasville, Georgia, of which he was a member.
Follow sports editor Jim Henry on Twitter at @ Jim_Henry53.