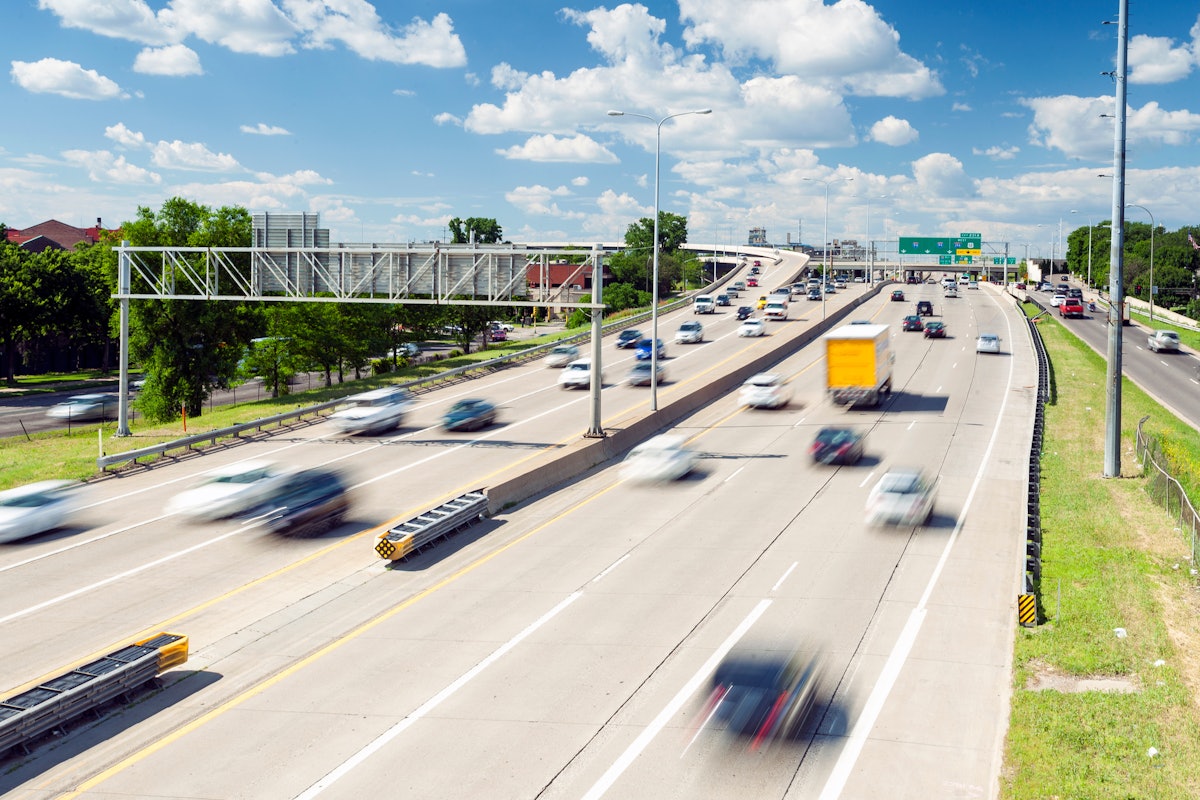 Gas Tax Suspensions and the Future of Infrastructure Funding
According to the American Road & Transportation Builders Association (ARTBA), lawmakers in New York, Florida, Connecticut, Maryland and Georgia have suspended their gasoline tax collections this year as prices at the pump climb to nearly $5 per gallon. So far this year, ARTBA's Transportation Investment Advocacy Center (TIAC) ​​has tracked 72 bills in 26 states that suspend or repeal transportation funding revenue streams.
New research, however, has shown that gas tax exemptions do not automatically result in significantly lower prices and big savings for motorists at the pump, but states continue to adopt or consider a suspension. their gas taxes or other transportation-related user fees.
In Congress, Rep. Adam Schiff (D-California) introduced a bill on June 1 that would suspend the federal gasoline tax. Schiff's bill would impose a tax on oil company profits, but does not direct those resources to the Highway Trust Fund. Like similar legislation introduced earlier this year, it's unclear whether Schiff's bill has enough support to pass the House and it seems unlikely to receive the required 60 votes in the Senate. .
Here is an overview of the state of these suspensions:
This week, Kentucky Gov. Andy Beshear (D) suspended a 2-cent-per-gallon increase in the state's gasoline tax scheduled for July 1.
Illinois earlier suspended a similar planned increase.
New York suspended its gasoline tax of 16 cents per gallon for the rest of the year, joining Florida, Connecticut, Maryland and Georgia, which previously enacted temporary gasoline tax suspensions. .
Colorado lawmakers passed a bill delaying its road user fees.
Tennessee has suspended its vehicle registration fees.
Maryland, one of the first states to enact a gasoline tax freeze in March, let its suspension expire after 30 days. Lawmakers also refused to block a gas tax increase from taking effect July 1, saying the state could not afford to lose the $200 million in annual funding that the increase will bring. of the tax would generate for roads, bridges and transit projects.
The future of infrastructure financing
It's understandable that Americans want to find price relief wherever they can. Inflation is estimated to cost American families about $5,200 more this year alone. States that have increased their gas taxes have done so in an effort to increase funds for their aging infrastructure and the long-term gas tax suspension could have adverse effects on our infrastructure.
The industry knows that the gas tax is not a long-term solution with increasing fuel efficiency and the rise of electric vehicles, but we also live in a world today where we need to find solutions now while ensuring future-proof funding for our infrastructure.
Currently, the Highway Trust Fund (HTF) is funded by federal fuel excise taxes and other fees and is the primary source of funding for transportation infrastructure projects. As the use of electric vehicles increases and we change our infrastructure to accommodate them, we also need to change our laws and unfortunately the infrastructure bill passed last year ignored the insolvency of the HTF.
Under current legislation, electric vehicle owners do not contribute to the HTF which continues to receive transfers from the general fund to keep it solvent. The Committee for a Responsible Federal Budget, a nonprofit, nonpartisan organization, projects that the HTF will experience a shortfall of $215 billion through 2031 under current law.
As EVs will make up a greater share of the cars on the road as we move into the future, the HTF revenue shortfall will similarly increase unless we change our laws. Congress can address the HTF's long-term solvency issues by ensuring that all drivers pay their fair share by changing the federal gasoline tax model to a user-fee model.
Funding for infrastructure projects, especially highways and roads, has been paid for by users for years with the gas tax. By changing this model to user fees, which charge motorists based on miles driven, not gallons paid at the pump, each vehicle will in turn pay its fair share for using our roads.
As Michigan lawmakers are considering waiving excise and sales taxes on gasoline, to save Michigan drivers 51 cents per gallon at the pump, the Mackinac Center for Public Policy recently unveiled research indicating that the state funding system could be improved if lawmakers adopted such a user fee system. The nonprofit says residents would be charged for mileage the same way they would be charged for utility payments.
Their study also shows that tax revenue declines over time despite increasing gasoline taxes and the research institute goes on to say that increased fuel efficiency would lead to a $1 billion gasoline tax revenue shortfall. dollars per year by 2050.
"It's important to 'sustain' revenue from Michigan's highways, making them independent of vehicle propulsion sources," says Reason Foundation Transportation Policy Director Robert Poole, co-author of the study. . "About a dozen other states have run pilot projects to test mileage charges, and they've learned a lot about what works and what doesn't. Michigan can benefit from their experience by implementing a pilot mileage fee in the near future."
User-based fees have been implemented in several states, but implementing them takes time – time that our continuing crumbling infrastructure does not have.
Recently, Representative Lloyd Smucker (R-PA) introduced the USER FEE (Using Sustainable Energy Resources to Fund Equitable e-Transportation Act) that would establish user fees of two cents per mile traveled for electric vehicles and one cent per mile traveled for plug-in hybrid vehicles. Under the law, the Treasury Department is responsible for working with states, which oversee and regulate vehicle registration, to coordinate this program.
"In order to put the trust fund's long-term finances on a firmer footing, it's critical that Congress pass the User Fee Act," Smucker said. "This bill will ensure electric vehicles pay for the roads they travel."