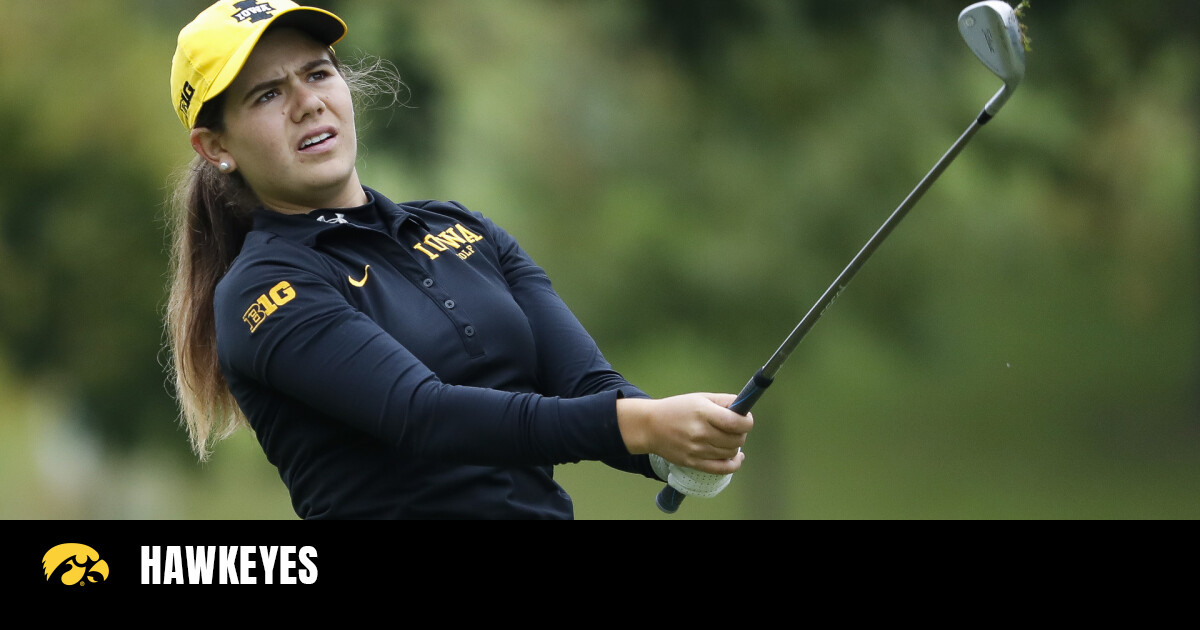 Hawkeyes Heads To Western Colorado – University of Iowa Athletics
THIS WEEK
The University of Iowa women's golf team will travel to Rocky Mountain State for the Ron Moore Women's Intercollegiate October 8-10. The tournament will take place at the University of Denver Golf Club at Highlands Ranch with 18 holes played daily.
FOLLOW LIVE
Fans can follow the tournament live via Birdie Fire.
ALIGN
The Hawkeyes roster will consist of first year Paula Miranda, senior Dana Lerner, sophomore Klara Wildhaber, senior Manuela Lizarazu and junior Lea Zeitler. Junior Lilly Gentzkow will compete in individual.
FIELD
Iowa will face a group of 15 that includes California Davis, Cal Poly, Colorado State, Denver, East Tennessee State, Grand Canyon, Hawaii, Kansas, Nevada, Northern Colorado, Rutgers, South Florida, Tulane and Wyoming.
THE LESSON
The University of Denver Highlands Ranch Golf Club is an 18-hole semi-private golf club with mountain views. This is a 6,415 yard par 72 course with fast greens and a mix of obvious and subtle breaks on the holes. It was designed by Hale Irwin in 1998.
MIRANDA FALLS
Freshman Paula Miranda shot a par of five under par 67 in the first round of the Badger Invitational on September 19 in Verona, Wisconsin. It was the fourth cycle of college in Miranda's career.
• The 67 place Miranda at the top of the standings through 18 holes. He finished tied for the lowest second round in school history behind teammate Lea Zeitler's 66 last spring.
• Miranda notched her first career top 20 in the tournament, tied for 20th with a 222. The Mexican native is averaging 73.83 in six rounds this fall.
PRE-SEASON HONORS
Juniors Jacque Galloway and Morgan Goldstein as well as sophomore Klara Wildhaber have been named to the list of the top ten golfers to watch for the 2021-22 season. Galloway averaged 75.7 over 23 rounds in his sophomore, Goldstein finished the 2020-21 campaign with a 74.4 over 20 round average and Wildhaber led the Hawkeyes with an average of 73, 9 out of 20 laps in his first season at Iowa City.
LOOKING FORWARD
The Hawkeyes will return to the Ties Oct. 22-24 as they travel to the Bahamas to participate in the White Sands Bahamas NCAA Golf Invitational.