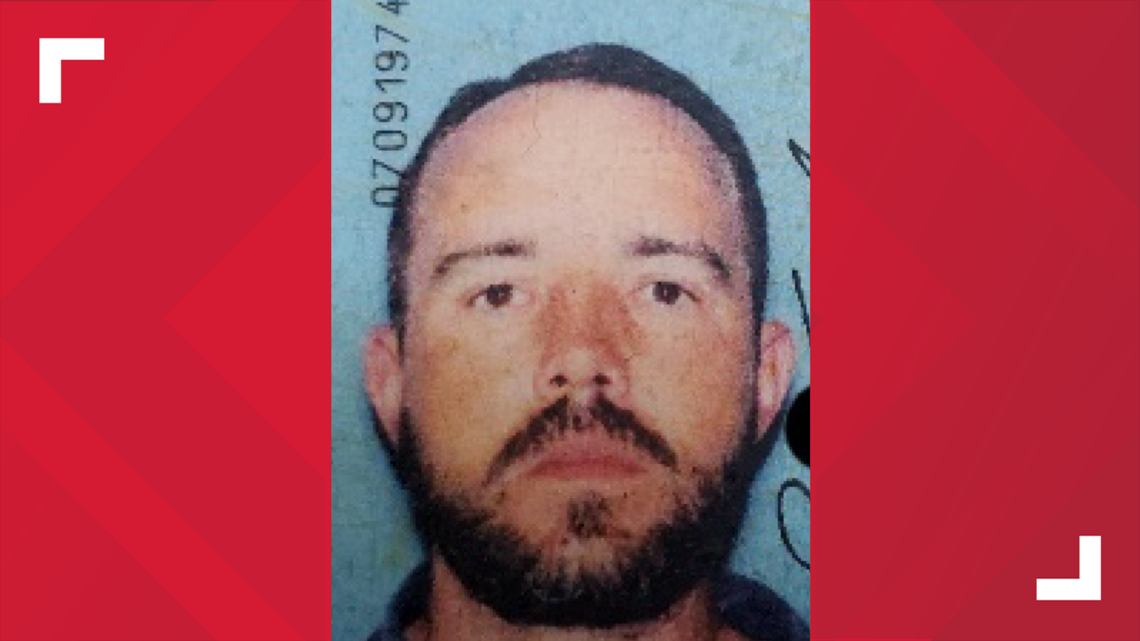 Iowa man arrested in child sexual abuse in GR area
Investigators say Dennis Patrick Reid, from Oskaloosa, Iowa, planned to travel to Grandville in July to have sex with a minor.
GRAND RAPIDS, Michigan – An Iowa man faces federal charges for allegedly planning to sexually assault what he believed to be a 12-year-old girl from Grandville.
Investigators say Dennis Patrick Reid, from Oskaloosa, Iowa, planned to travel to Grandville in July to have sex with a minor.
In May, a Homeland Security Special Agent acting undercover received a private message from Reid on an online chat room that spoke of incest, sex and "openness" saying that "age didn't matter ".
The undercover agent was acting if she was a single woman with a child.
Detective Trooper Thomas Gladney of the Michigan State Police's Internet Crimes Against Children Task Force says cases like this happen all the time.
"I wish I could say it's hard, but it really isn't," says Gladney. "We have had situations where people create a secret account and within minutes to an hour they are contacted by these people on the Internet who are looking to contact a minor victim."
Investigators say Reid admitted to the undercover agent that he once had sex with a 14-year-old girl who was the daughter of a friend who lived near him.
Investigators said Reid has expressed a desire to extend his relationship with the 12-year-old, saying he enjoys being with "younger girls, but only if they want."
The criminal complaint shows that Reid planned to fly to Michigan from Iowa after work on July 29. He was planning to secure a hotel room at the Best Western Plus, 3825 28th Street in Grandville.
Reid went so far as to send a photo of his truck to the undercover agent saying he was preparing for the trip by changing the fluids and doing a tune-up.
He also sent a photo of a necklace he planned to bring when meeting the mother for a cup of coffee at Russ Restaurant, 2340 29th Street in Wyoming, and then returning home.
Investigators say Reid had planned to stay in Michigan until Sunday August 2 and suggested he would return the weekend of August 13 and start over.
According to court documents, Reid expressed concern that the undercover was involved in law enforcement, saying he had a "nightmare" that he was being arrested and when they put the handcuffs on him, he woke up.
Reid is accused of persuading or seducing a minor and attempting to travel out of state to engage in or attempt to engage in illicit sexual behavior.
He is due in United States District Court in Grand Rapids at 10 a.m. on Wednesday.
Detective Trooper Gladney says there are two main things parents can do to keep their children safe:
"Make sure your children are comfortable coming to see you if they are contacted online," he says. "Often times we see kids who will keep this silent for years because they are afraid that once they told someone they would be in trouble themselves."
The second is to monitor your child's online activity. From apps like Snapchat and Facebook to video games like Roblox and Minecraft, Gladney says predators come in direct contact with children at a surprising rate.
If you have a tip for the Internet Crimes against Children Working Group, you can find more information here.
►Make it easy to stay up to date with more stories like this. Download the 13 ON YOUR SIDE app now.
Do you have a tip? Email [email protected], visit our Facebook or Twitter page. Subscribe to our YouTube channel.