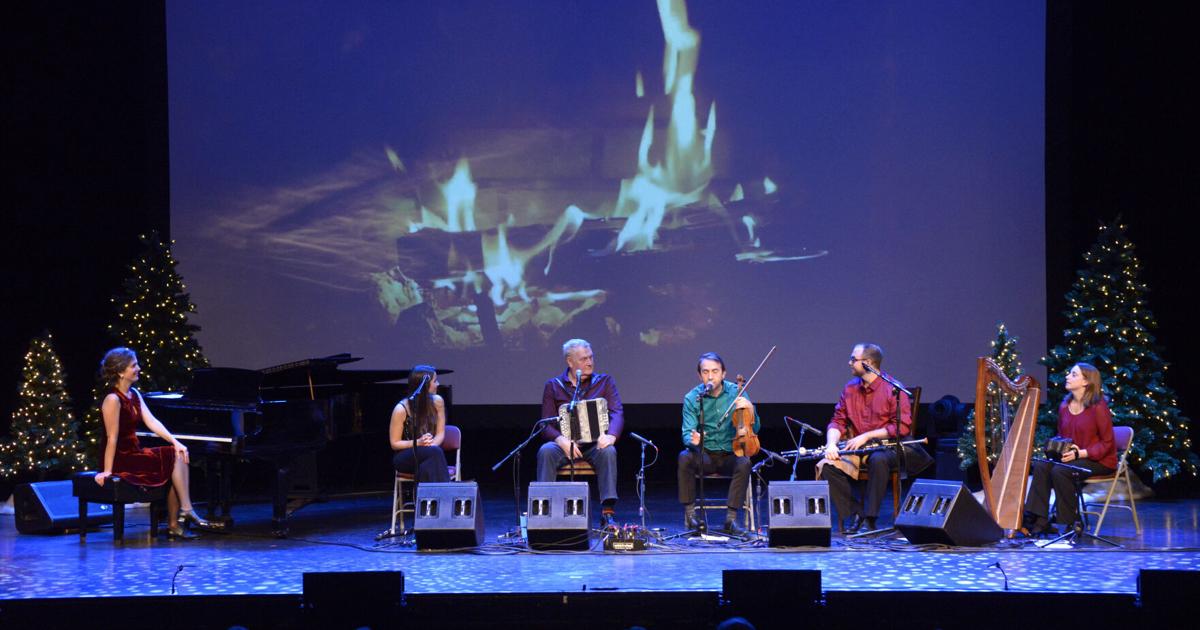 Longtime 'Irish Christmas in America' Holiday Concert Comes to Colorado Springs | Culture & Leisure
[ad_1]
Like most musicians, Oisín Mac Diarmada doesn't always know what to expect every day.
But he knows what he will do each December.
Since 2005, the Irish violinist has blocked off a string of dates between late November and most of December for the annual Irish Christmas in America tour.
Mac Diarmada, 43, and other leading Irish artists bring a variety of music, dance and storytelling to stages across the country from Iowa to New Jersey to California. The tour includes 26 impressive shows over 26 days, with a stop at the Stargazers Theater in Colorado Springs on Friday.
This gives the group insight into how different places celebrate the holiday season and how the season calls for snow in some places and sunny days in others.
"It's such a great time to tour America," Mac Diarmada said. "You see such a mixture of things."
The idea for "Irish Christmas in America" ​​came to Mac Diarmada after touring the United States with his band, Teada, who are still together.
He wanted to present Irish traditions in a way that could appeal to a larger audience.
"It was a wonderful opportunity to reach people who don't usually come to a Celtic or Irish concert," he said of the holiday-themed show. "We love the music we make and love to share it with new people. "
That's why the show takes place every year, even if the members and guest performers are scrambling.
"It turned out so nice that we can't stop doing it," Mac Diarmada said.
The energetic, family-friendly show features instrumental tunes for violin, flute, Uilleann pipes, harp and bouzouki, as well as dance and song. The crew also share favorite stories about Irish traditions and holidays.
A Christmas Eve tradition is to light a candle to put in the front window of your home as a welcome sign. Another tradition takes place on December 26, known as St. Stephen's Day, which Mac Diarmada says is "the biggest social day for Irish pubs".
Towards the end of the show, they sing a version of "Silent Night" in English and Gaelic.
"It's the mixture of the familiar and the unknown," he said. "It's a celebration of what we share in common and the things that are different."
For Mac Diarmada, every Christmas means being away from home and returning to Ireland after the final leg of the tour. He looks forward to both traditions.
"We have a long winter. The weather can be dark and cold, "he said. "Christmas is like a ray of light to help us get through."
[ad_2]