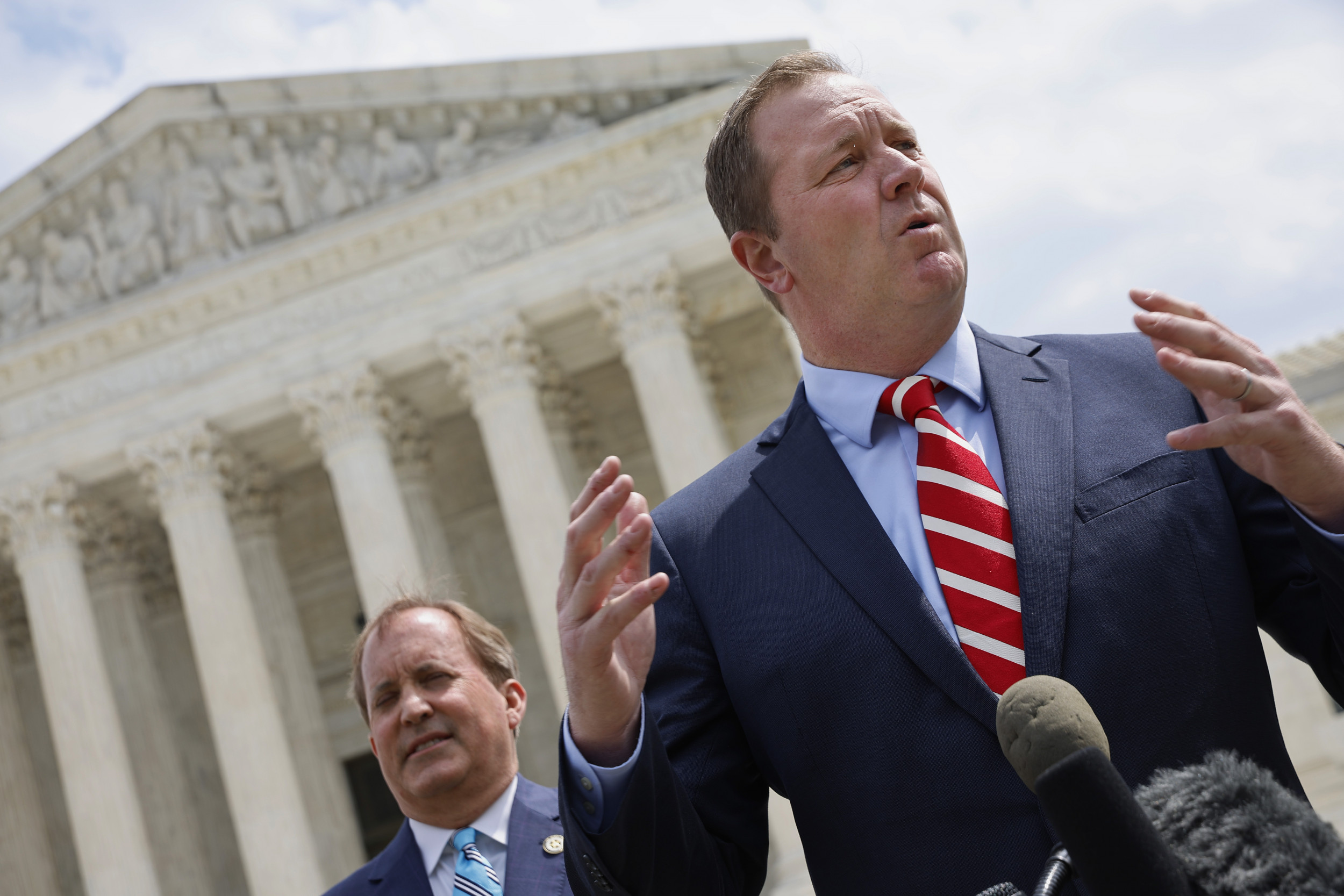 Missouri AG threatens to punish areas using abortion tax money
Missouri Attorney General Eric Schmitt on Friday threatened to sue parts of his state, including St. Louis and Kansas City, if they used public funds to help people get abortions.
"Working families are struggling to pay for gas and food. They're spending their hard-earned money on taxes and now the 'leaders' of St Louis and KC want to spend that hard-earned money on abortions. No way. Anything attempt to do so by cities or counties in Missouri will be subject to trial," Schmitt said. tweeted.
Schmitt's threat came as St. Louis and Kansas City prepared measures that would provide funding for people seeking out-of-state abortions. Missouri became the first state to ban all abortions after the Supreme Court overturned the landmark abortion rights case Roe vs. Wade Last week.
On Thursday, the Kansas City Council approved a resolution that would provide financial assistance to city employees seeking abortions outside of Missouri, KCUR reported.
Proposed legislation before the St. Louis County Board of Aldermen and County Council would earmark $1 million each in federal American Rescue Plan Act (ARPA) funds to provide financial support for women seeking abortions, the St. Louis Post-Dispatch reported.
On Twitter Friday, Schmitt quoted a state law stating that it "shall be unlawful for public funds to be expended for the purpose of performing or aiding an abortion, not necessary to save the life of the mother, or for the purpose of encouraging or advising a woman to have abortion not necessary to save her life."
Schmitt's comments came as he campaigns for the US Senate and will face other GOP candidates in a primary next month.
In response to a request for comment on Friday, a spokesperson for Kansas City Mayor Quinton Lucas directed Newsweek to a statement by the mayor posted on friday.
"Using taxpayers' hard-earned money, whether ARPA funds or other forms of revenue, to fund meaningless threats and baseless lawsuits violates the ethical obligations of the Attorney General of State as a Missouri attorney," Lucas said.
"We will continue to proudly and unabashedly defend the freedom of Missouri women and families to make private health care decisions. Kansas City's legal resolutions are just one step in getting there," it said. -he adds.
Newsweek also contacted the office of St. Louis Mayor Tishaura Jones for comment.
A spokesman for St. Louis County Executive Sam Page told the St. Louis Post-Dispatch Friday: "[W]We care about the health and safety of women. The GA made it clear no. A court can decide what constitutes appropriate funding."