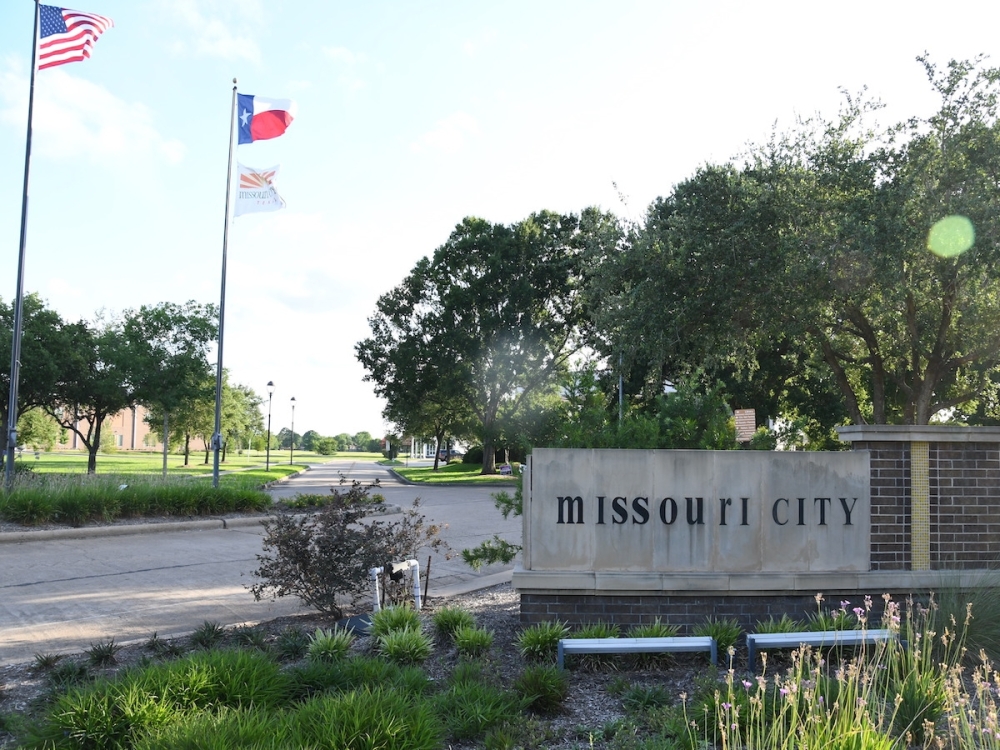 Missouri City Council Approves First Reading of Tax Exemption Ordinance
The Missouri City Council passed the first of two readings of an ordinance that would add an additional $10,000 in tax exemptions for Missouri city residents age 65 and older, as well as an exemption from 2.5% on family properties. (Journal Hunter Marrow/Community Impact)
The Missouri City City Council approved the first of two readings of an ordinance that would add an additional $10,000 in tax exemptions for Missouri City residents age 65 and older, as well as a 2.5% exemption on homesteads.
City Council approved the first reading by a 5-2 vote at its June 6 meeting. The ordinance will not be officially passed until the city council votes on second reading at its next meeting on June 20, according to city council discussions.
The first script reading that was approved was moved by Pro Tem Mayor Jeffrey Boney.
"Overall, when you look at the scenario I'm proposing and the information that's been presented, residents of Missouri City will receive about half a million more dollars in tax savings, including the tax exemption for every resident will be made for the first time in Missouri City history," Boney said at the meeting.
Homestead exemptions, which exempt a portion of a home's value from tax, are allowed under the Texas tax code but must be enacted by July 1, according to the Texas tax code.
This means that using an average home value of $269,128, a 2.5% homeownership exemption would reduce Missouri city property tax revenues by approximately $680,000 while allowing the average homeowner save about $40 on their property tax bill, according to city documents. This exemption would apply to nearly 17,000 homesteads.
If second reading passes as is, the ordinance would increase the 65 and over exemption from $15,000 to $25,000. This would result in an additional lost property tax revenue of $382,833 for the city and annual savings of $144.51 for residents age 65 and older, according to the agenda documents.
In total, when combined with exemptions for residents with disabilities and exemptions for residents over 65, Boney's proposal would amount to $769,805 in tax savings for Missouri City residents, a Boney said.
If Boney's current proposal passes second reading, the exemptions for residents with disabilities would remain unchanged at their current rate of $10,000. According to Boney, not increasing this exemption for residents with disabilities comes from the fact that the city's future financial situation remains uncertain.
As the first reading was finally approved, Council members Vashaundra Edwards and Monica Riley expressed concern that they were moving too quickly to approve the additional tax exemptions.
"I'm not comfortable with the additional scenario that Mayor Pro Tem Boney brought up," Riley said during the meeting. "I don't know if we've looked long-term at where our economy is going. I know our projections show that we are doing very well, but with everything going on in the country, I have concerns about the introduction of the homestead exemption. While it would be wonderful for us to offer this and bring it to our residents and take some of that burden off them, I think we are moving extremely quickly on this particular proposal.
Edwards raised an additional concern about ensuring that the tax exemption proposals do not adversely affect the city's ability to fund public safety personnel.
"My concern was to make sure we kept the officers we have and the competitive salary amount," Edwards said. "I think it's a good thing that we're giving tax exemptions, but I also want to make sure we have enough public safety personnel to keep the city safe and secure."
The first reading approval comes as the Sugar Land City Council approved the first reading of an ordinance increasing the city's homestead exemption by 1%.