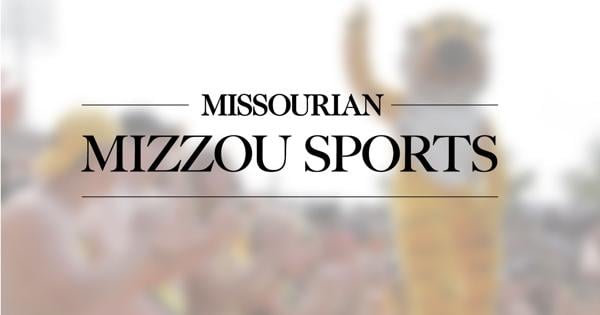 Missouri Swimming and Diving Complete Day 1 of Mizzou Qualifier | Mizzou Sports
On the first day of Mizzou qualifying, Missouri Swimming and Diving managed to win one A Cup event and 13 B Cups on Saturday morning. All A cups will automatically send that swimmer or diver for a berth in the NCAA Nationals in Atlanta, and all B cups will count as a qualifying score to be selected for the championships as well.
The NCAA is allocating 235 spots for the men's championships, which take place March 23-26, while the women's championships are given 281 spots and will take place March 16-19.
The men's 200m medley relay was the only A-Cup for the Tigers on the first day of qualifying in Mizzou, led by seniors Jack Dahlgren and Danny Kovac and juniors Ben Patton and Kevin Hammer. The four clocked 1 minute, 23.88 seconds, beating the qualifying time by more than half a second.
The 13 Tiger B cups were highlighted by junior Amy Feddersen, who qualified twice with a 22.67 and a 22.56 in the women's 50 freestyle, as well as rookies Ty Spillane and Josh Pales, who scored two B cups each in the men's 100 breaststroke. .
Missouri will begin the second day of qualifying at 10 a.m. Sunday, with the finals at 5 p.m. at the Mizzou Aquatic Center in Colombia.
Hale hands Stephens his first win
After starting the year without a win, Stephens softball finally entered the win column, beating Iowa Wesleyan 6-4 at Battle. The win was in the first round of Lincoln University's Round Robin HBCU tournament.
Gillian Hale went the distance in her first start for the Stars, allowing just one earned run on 11 hits after throwing 149 pitches.
Hale was the deciding factor for Stephens at the plate, going 3-3 with four RBIs, including the win and insurance late in the sixth inning. Hale scored a goal to center field for a brace, allowing Maisie Billups and Lyndsey Hood to score.
It was Hale's second two RBI shot to the outfield, with the freshman singling into left field in the first inning, allowing Billups and Anabel Throckmorton to score.
Hood scored the fourth run for the Stars with a single to center field, while the first run of the game came on an error.
Stephens (1-3) will return to action against Kentucky State at noon Sunday and Harris-Stowe State at 4 p.m.
Columbia College baseball loses two more games due to inclement weather
Although their weekend games were postponed to avoid bad weather, Columbia College baseball still managed to lose four of its six games this week due to cancellations and postponements.
Saturday's double against Central Methodist and MidAmerica Nazarene has been canceled, but the Cougars are still scheduled to play their second Rube Foster Classic double on Sunday. Weather permitting, Columbia will take on William Penn at 11 a.m. and Baker at 4 p.m. at Urban Youth Academy in Kansas City.
Missouri vs. Louisiana-Monroe baseball game canceled due to weather
Saturday's Missouri baseball game against Louisiana-Monroe was canceled due to weather conditions. Game 2 of the three-game series was moved to 3 p.m. to try to avoid rain, but was eventually called off.
The last game of the series is still to be played at the original 11 a.m. time on Sunday. The Tigers won Friday's game and were looking to win the series on Saturday. Sunday's game will be the finale of Missouri's season-opening road trip.