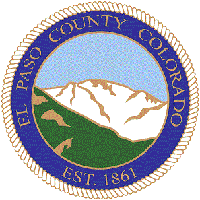 News Roundup: News from the Northern Colorado Springs Area | North Springs Edition
[ad_1]
County is looking for volunteers for Citizen Outreach Group
The El Paso County Commissioners Board of Directors is looking for community-minded volunteer citizens to serve on the El Paso County Citizen Awareness Group. Applications should be sent on January 5th.
The group serves as a committee to review and assess, in its capacity, the progress of the county strategic plan, the county's five-year financial roadmap and public safety tax activity, with the aim of providing the BOCC and the county administration updates. and recommendations. COG, in its capacity, supports the county's efforts to host County Citizens College, County Fair and other related events to encourage and improve transparency and collaboration between citizens and county government.
The group consists of 11 members: one from each of the five county commissioner districts and six representatives at large. District members and members at large serve for three-year terms, with terms limited to two consecutive terms.
Citizen Outreach Group meetings are held several times a year at Centennial Hall in Colorado Springs.
The app can be found at bocc.elpasoco.com/volunteer. Send completed applications to: Board of El Paso County Commissioners, Attn: Ingrid Mobley, 200 S. Cascade Ave., Suite 100, Colorado Springs, CO 80903 or [email protected]
Requests can also be faxed to 719-520-6397 or emailed to [email protected]
19 new CASA volunteers sworn in
Pikes Peak Area CASA announced last week that 19 new volunteers have been sworn in as Judicial Officers by Fourth Judicial District Judge William Bain in a ceremony at the El County Courthouse Paso on December 13.
Sixteen of these community members will be court-appointed special advocates in the organization's Addiction and Neglect program, and three of the new volunteers will be facilitators in the supervised exchange and parenting program.
For the 16 defenders, the swearing-in ceremony was the final milestone after 30 hours of training that covered topics such as trauma, resilience, poverty, mental health, substance abuse, domestic violence and the role of the volunteer. of CASA.
These volunteers will be appointed by a judge to initiate addiction and neglect cases so they can advocate for abused or neglected children and ensure that the best interests of each child remain at the forefront during legal proceedings. These volunteers will be a constant and trusted presence for children who through no fault of their own must navigate the child welfare system.
The new CASAs are Ronald Arbor, Donald Campbell, Sherry Carr, Juan Flores, Paul Gilbert, Elmer Harris, Susan Holt, Louis "Brian" Maecker, Andrew Mullins, Paul Reilly, Cheryl Reinhardt, George "Rob" Roy, Teresa Russell, Dylan Salinas, Jennifer Schroeder and Katherine Walusiak.
The three new leaders of SEPT are Yunus Bolat, Russel van Duyne and Brenda Bishop. These people were sworn in after completing 15 hours of training. As volunteers, they will allow children to visit non-custodial parents when a court order is in place for these visits to be supervised.
CASA is actively recruiting new volunteers. Anyone interested in learning more about how to become a CASA volunteer should attend an upcoming volunteer information session. RSVPs are required.
Next sessions are from noon to 1 p.m. on January 5 at the CASA office and from noon to 1 p.m. on January 25 on Zoom. To confirm your attendance, visit casappr.org.
Local leaders selected for Colorado Springs Leadership Institute class of 2022
The Colorado Springs Leadership Institute announced its Class of 2022 last week, which will complete a week-long intensive training at the nationally renowned Center for Creative Leadership in April.
Sixteen local leaders will follow a five-day program to improve their leadership skills and challenge established ways of thinking and behavior to broaden their knowledge of the community.
The following individuals were nominated and then selected in recognition of their invaluable dedication and commitment to making Colorado Springs a stronger and more cohesive community: Terrell Brown, Stacey Burns, Stephanie Edwards, Seth Harvey, Kate Hatten, Cari Karns, Leon Kelly, Samantha Kruper -Peck, Max Levy, Stacy Miller, Barbara Myrick, Tyson Nunn, Joyce Salazar, Claire Swinford, Meredith Wardwell and Brian Wortinger.
They represent a variety of businesses, industries and organizations in the Pikes Peak area.
Education Updates
Brooklynn Cassens, of Colorado Springs, was one of 64 students from Central College in Pella, Iowa, who attended the college's annual Christmas Candlelight Concert December 9-11.
[ad_2]