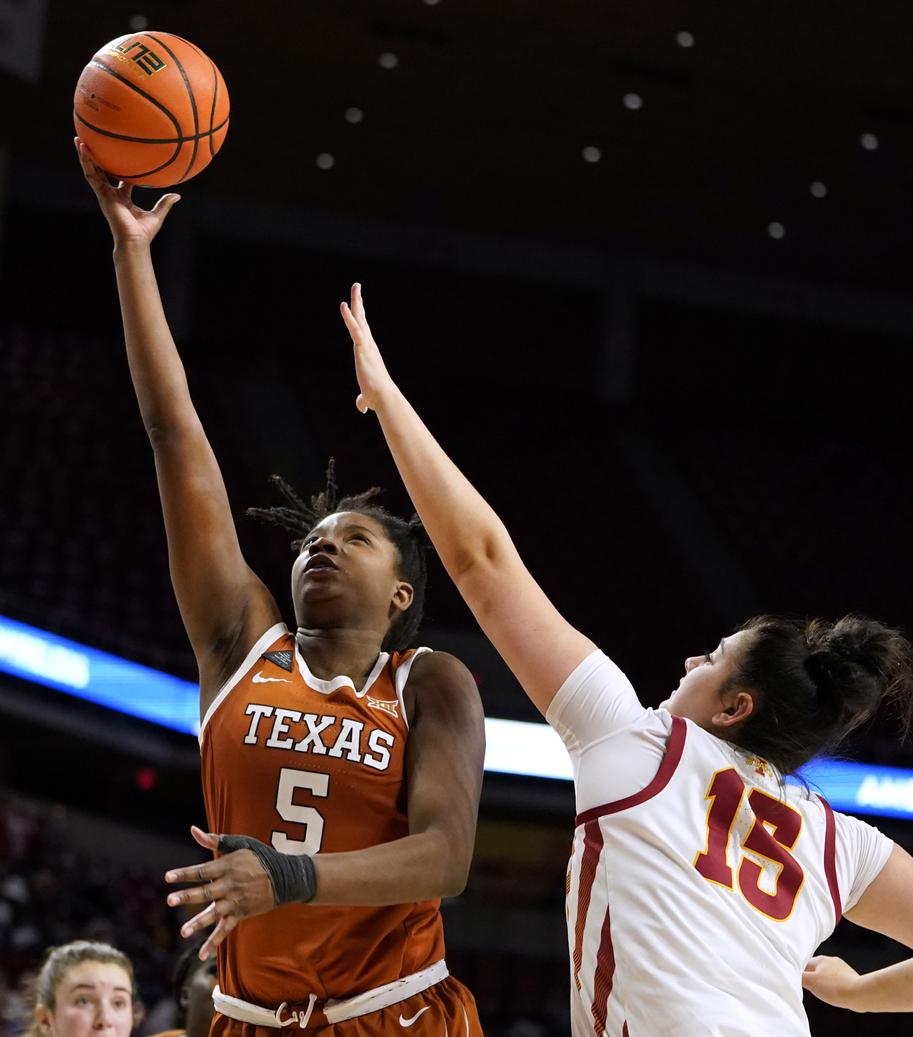 No. 15 Texas Women top No. 7 Iowa State
DeYona Gaston scored 14 points and the Texas No. 15 earned a 66-48 win over the Iowa State No. 7 in a women's game in Ames, Iowa on Wednesday.
Iowa State was without Aubrey Joens and Ashley Joens due to Big 12 health and safety protocols. Ashley Joens leads Iowa State in scoring (20.3 points per game) and rebounding (9.5 per game). Aubrey is averaging 9.4 points and 6.9 rebounds.