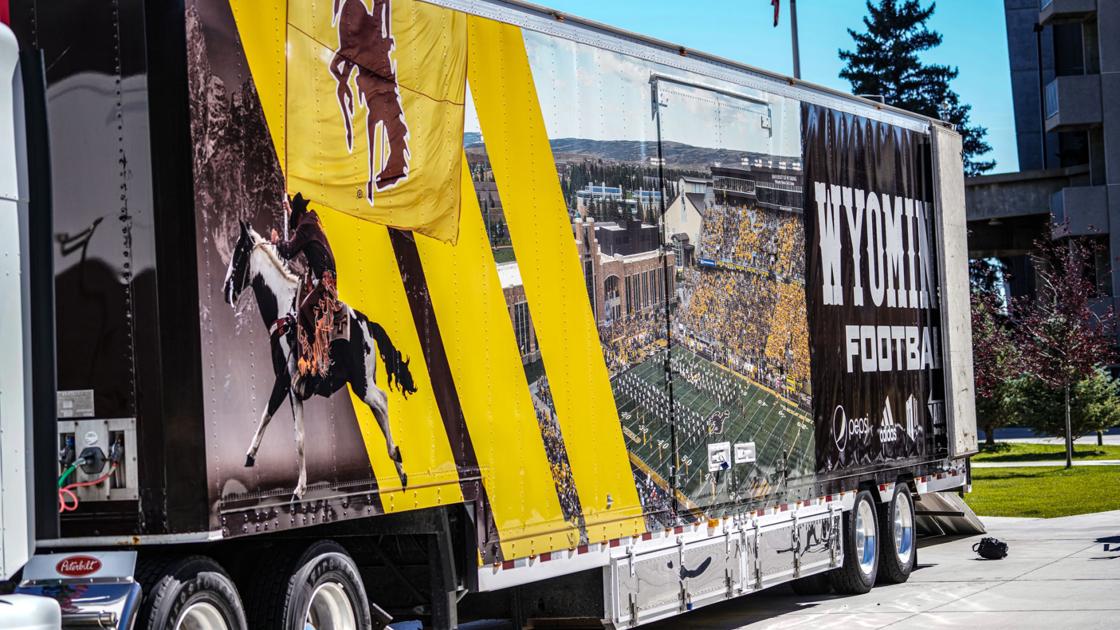 On the Road Again: Wyoming Cowboys Prepare for a New England Hike | Soccer
[ad_1]
LARAMIE – As the Cowboys celebrated last Saturday's win at War Memorial Stadium, JD Jordan's mind was millions of miles away.
In fact, the Wyoming director of equipment operations was thinking of the team's roughly 1,185 mile trip to East Hartford, Connecticut, for Saturday's game against UConn at Rentschler Field (1:30 p.m., CBS Sports Network).
"The process was normal," Jordan said. "We just speeded up the timeline."
UW's equipment team, which also includes Assistant Principal Matt Orbany and 11 student managers, spent Sunday making sure the contents of the equipment truck were packed and ready to roll when the large flat- form withdrew on Tuesday evening.
The seamstress used by the athletic department had the rips sewn up on the uniforms and the dry cleaner ironed the coaches' pants shortly after the 45-12 victory over Ball State.
Then Jordan started checking off 90 or some items on his to-do list with the equipment truck loaded before he left early.
For a typical Mountain West road trip, the equipment truck leaves Thursday evening.
The line items – besides the obvious helmets, protections and uniforms – included in the packaging process: Athletic tape, cleats and cleat cleaners, playwear and helmets for coaches, compression shorts and shirts, erasable boards at dry, soccer balls, Gatorade, belts, gloves, baskets, helmet repair kits, medical tent, medicine balls, photography and radio equipment, rain jackets and shoes, Red Bull and sodas (for coaches), fans and generators, sports nutrition bars and drinks, stationary bikes, check-in tables, tights, towels, underpants and water coolers.
[ad_2]