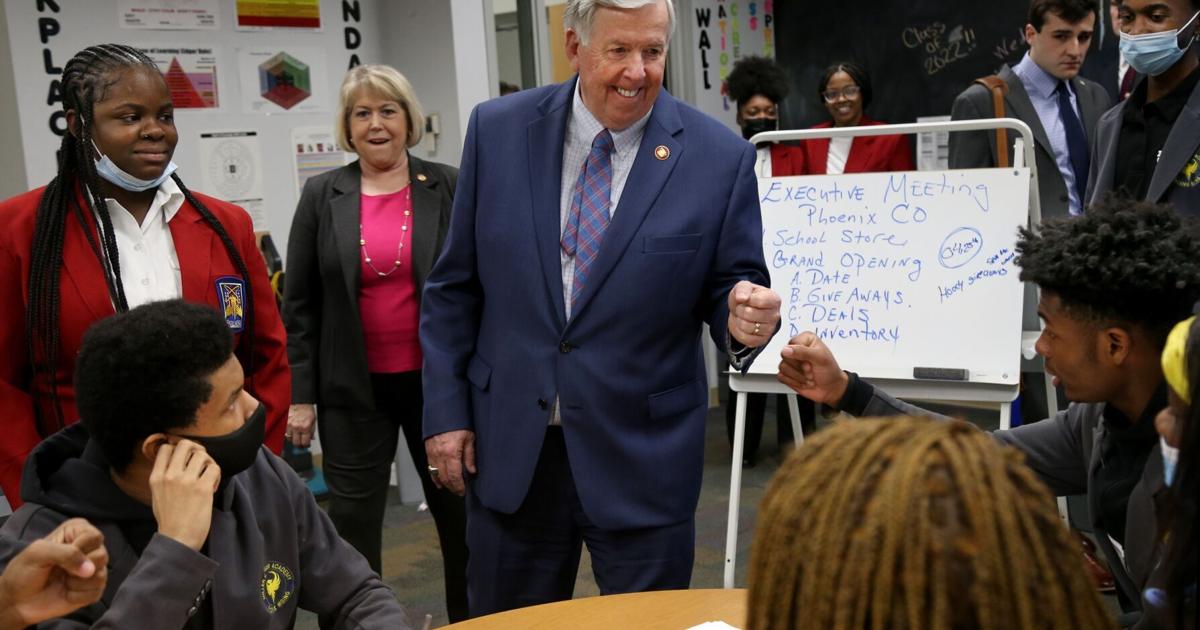 Parson hints at veto of tax refund plan approved by Missouri lawmakers | Policy
JEFFERSON CITY — Gov. Mike Parson is throwing cold water on a plan to give Missouri taxpayers a refund of up to $500.
In comments to reporters on Wednesday, the Republican governor pledged to closely examine the election-year plan sent to him by lawmakers as part of the state's massive $49 billion budget.
"I think there will be a lot of talk about it," Parson said. "I think it was put together pretty quickly."
Under a plan first introduced in the House and then adjusted and approved in the Senate, individual filers would receive up to $500, while joint filers could expect to receive up to $1,000 . Missourians eligible for the tax credit must have earned less than $150,000 as individuals and $300,000 for married couples. The state will credit taxpayers $1 for every $1 paid in taxes, up to $500.
The cost of the program is $500 million, which means reimbursements could be pro-rated at a lower level if more than the full cost is claimed. Missourians who did not pay income tax in 2021 would not be eligible.
But Parson, who has the power to veto the program, raised concerns about income caps, suggesting someone earning $160,000 shouldn't be excluded from reimbursements.
"I think every time you pick winners and losers as to who gets a…I don't even know if it's a tax refund, a tax bonus…. Look, we've cut taxes twice since I've been governor of the state of Missouri. And we cut them off for everyone," Parson said.
Missouri is brimming with cash after releasing billions of dollars in federal pandemic aid and robust growth in its own tax revenue. When the House sent its budget to the Senate, it had a surplus of over $1 billion.
Rather than leaving those dollars in the treasury, lawmakers decided to spend them on an election-year tax refund plan.
Parson, however, is not running for re-election as he is ending his political career in the governor's office.
"I'm not sure I'm doing anything right now just so I can take $500 million and just put it out there. What is the responsibility there? Parson said.
"I think if we're going to do anything, what I would probably call on lawmakers to do is cut everybody's income tax. Make it fair across the board," Parson said.
The legislation is House Bill 2090.