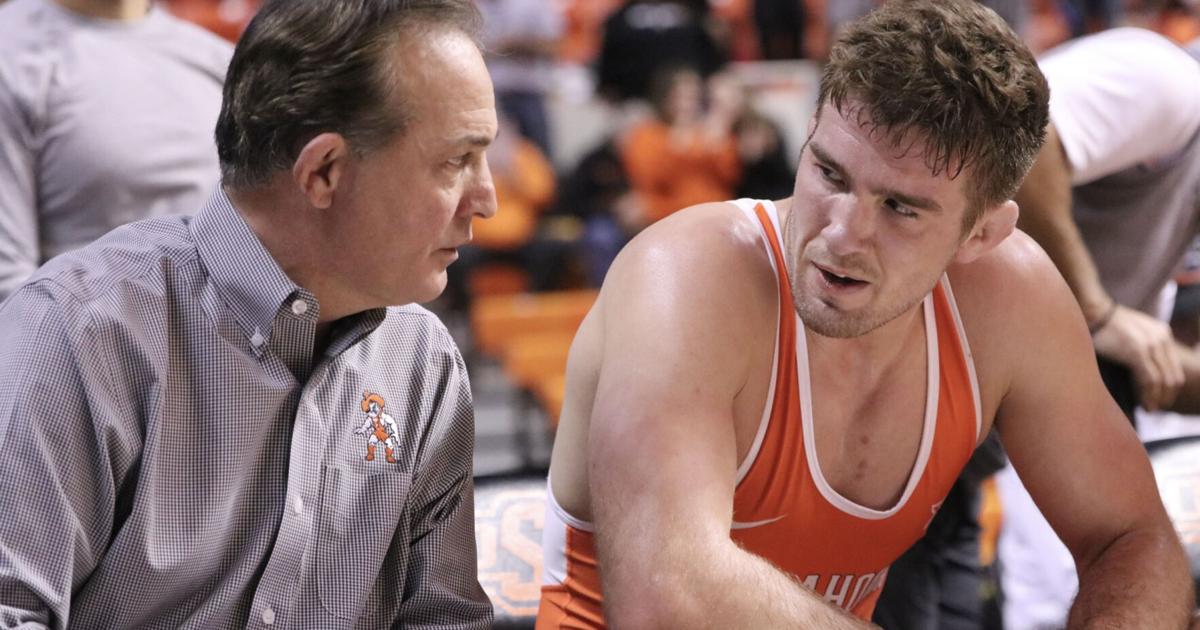 Smith reflects on Missouri loss, features Iowa double | Sports
On Monday, OSU coach John Smith spoke on his weekly radio show Sunday about the Cowboys' loss to Missouri.
Here's what he had to say.
Opening Statement
"I think we came back with a bit of intensity in the first half. Six of our 10 weight classes we won, we scored in the first half with takedowns. Two of them we lost, at 41 and 97 we didn't score (first half showdowns).
On Dustin Plott
"At the moment, I think he's trying to find a level of confidence to be stable. It's not something unusual. I don't think he's where he needs to be, but it's okay. Let's just keep plugging in and make sure you keep working. Be a man about things.
On Dakota Geer
"Seven eliminations (against South Dakota State) and I can't score one (against) Missouri. I hope you are joking? Jimin Noel. For Dakota, we just need to stay focused on her kills and start shifting our mindset towards driving a bit.
On Luke Surber
"He came out ready (against SDSU) and he came out ready yesterday (against Missouri). I had no problem with what happened. I mean, you're a Cowboy, you don't get caught, first of all. That's the only thing (I didn't like). Find a way to put your feet on the mat and bridge the mat.
On Carter Young vs. Missouri
"We needed a major decision. I mean, basically, I told him that right before the game. He's a guy you gotta get out and come of age. Not that (Young) wrestled badly, he just kept going back to the same old and getting his ankles tied. All of a sudden, we're spending three minutes of a seven-minute game unraveling.
To be compared to Missouri
"Someone told me (TV presenters) compared (Missouri) to us. They're not compared to us. I don't know what they're talking about. We're 19-7 against them. I don't even know if they beat us to the national tournament, but they are a competitive team and they are good.
On Travis Wittlake vs. Missouri
"I liked what Travis did, I liked his aggression. I liked his behavior there. He was (crazy) after the game. I love it, I hadn't seen a lot of 'emotion. This generation won't give you much emotion. Go throw your headgear, but do it in the back or something.
On decision at 125 against the Tigers
"We had guys that we probably could have put on better than (Alex Yokubaitis), but you also have rules to follow. Reece Witcraft is in a red shirt. We want to keep him in the red shirt. You take these guys out for a game and they're out; that's it for the season. This counts as one season for one game. Lots of tough decisions to make. If I had to do it again, I would probably do the same thing I did.
Saturday's duel against Iowa
"That's what you come here for, these opportunities. Even though we got a little touched and slammed a little bit, you know what, let's just be a man and get ready properly this week. Adopt an attitude we may not have had all year as we head there. Something bigger and better.