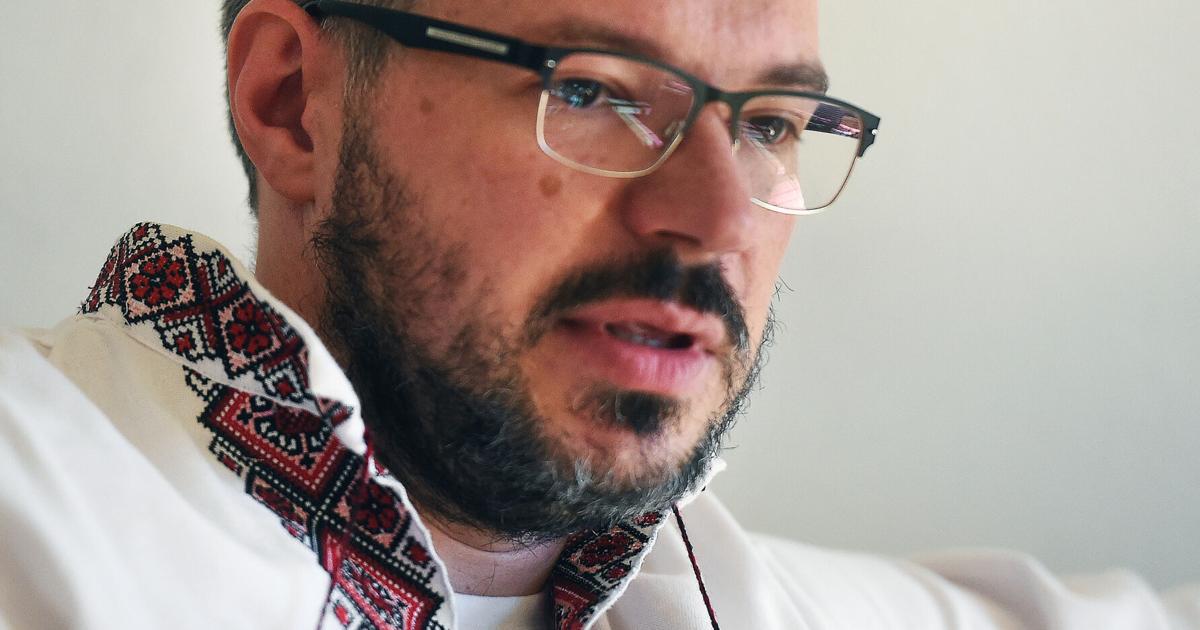 Ukrainian clarinetist honored by Colorado Springs Philharmonic Orchestra players at concert | Culture & Leisure
Sergei Vasilyev struggled not to cry as his colleagues from the Colorado Springs Philharmonic played the Ukrainian national anthem to open the orchestra's two concerts last week.
"It was hard to hold back my tears and perform, but it was a special moment. I'm very grateful to everyone; the support has been incredible," said Vassiliev, a Ukrainian-born who is the clarinetist. principal of the Philharmonic Orchestra since 2008. "I received a call about four hours before the first concert and a violinist asked me if I was interested in doing the Ukrainian anthem. It was a difficult day for me because the Russians invaded our city (his hometown of Kharkiv) that day. I broke down in tears."
Russia's invasion of Ukraine began the day before Vasiliev's 40th birthday and weighed heavily on him as his parents, aunt and two other relatives still live in Kharkiv, eastern Ukraine. He has spent most of his days since the invasion began talking on the phone or via Skype with family members and monitoring the news and social media such as Facebook for the latest developments in his homeland.
"It was pretty hard, I would say it's a shock," Vasilyev said. "Thanks to videos and social media, I feel like I'm there and not here (in his house in northeast Colorado Springs). For the past five or six days, it's been like virtual reality or a video game. You can hear gunshots in the background of almost every call."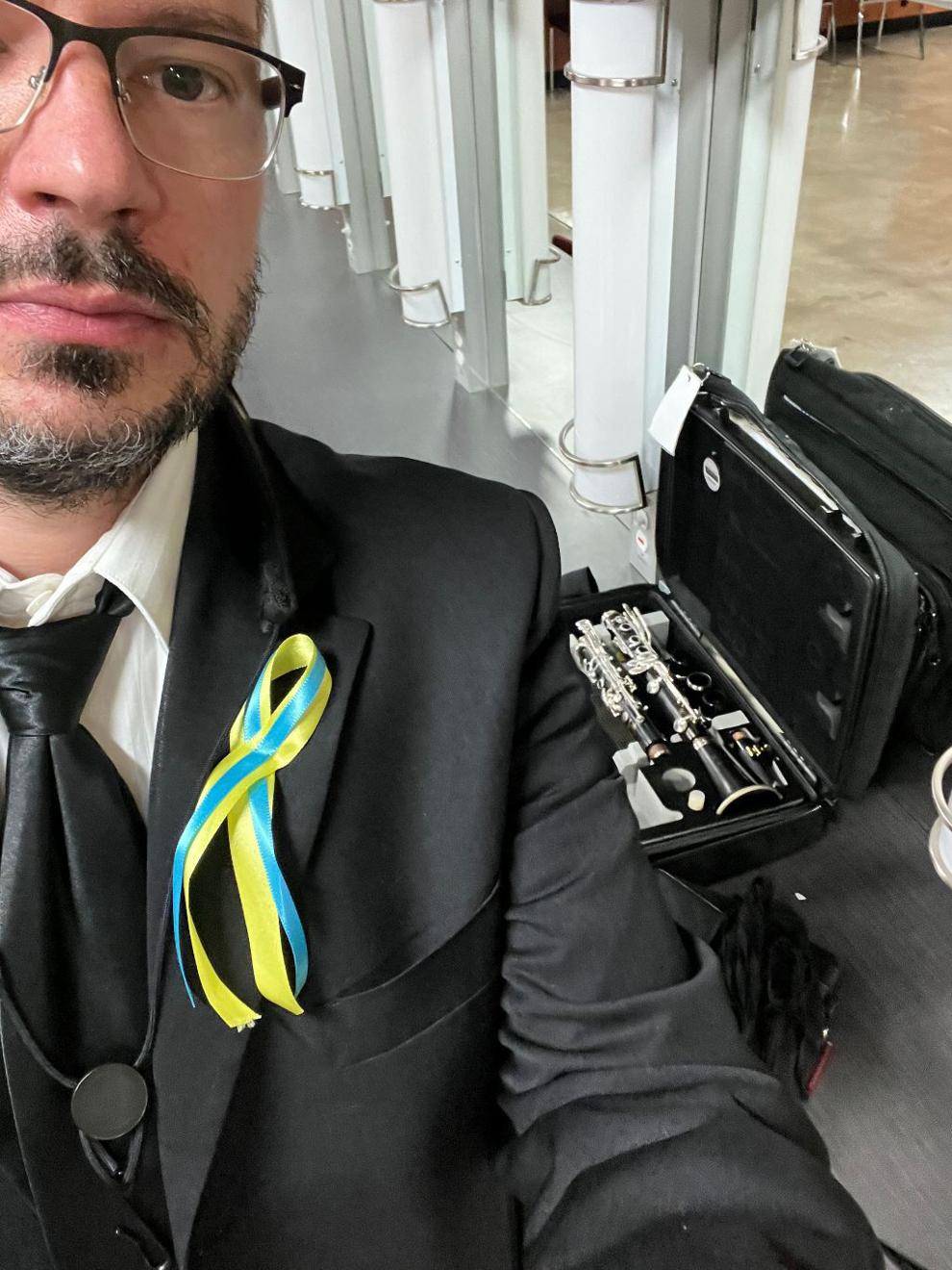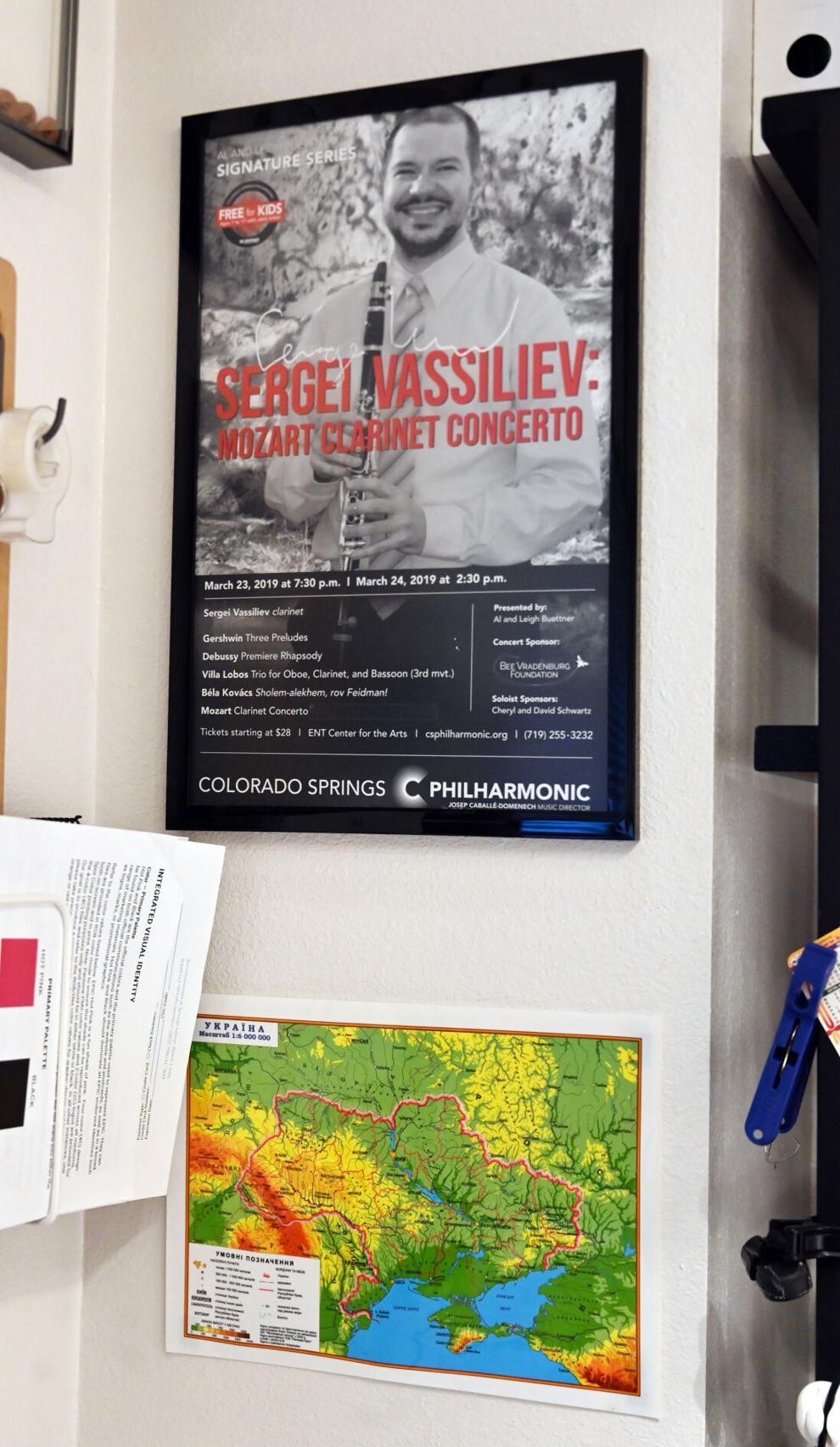 Vasiliev visits his hometown at least once a year, most recently during the Christmas holiday season, when he enjoyed a "brilliant" New Year and noted that the Eastern European nation was "the better than I've ever seen." He also visited his parents in April to treat them of severe cases of the COVID-19 virus, including a long-distance case that continues to hamper his mother's recovery.
He thinks Russian troops invaded Ukraine because the nation has become more democratic and more western since its 2014 revolution and if ordinary Russians see Ukraine as a successful democracy "they will too, and that will be the end for (Russian President Vladimir) Putin." He also said that the Russian soldiers who invaded Kharkiv were "mostly 18-year-old children who got lost once they entered the city".
Vasiliev said his brother was considering joining the Ukrainian Territorial Defense Force, which he says has added more than 100,000 volunteers since the invasion began. He said he was proud of the soldiers and volunteers who fought the Russian invasion despite the much larger numbers of the Russian invasion force.
"This is a fight between freedom and hypocrisy. The world should know that this is not just about Ukraine. This is about the whole world – we are fighting for freedom. If we are subdued, it sends the message that freedom is not valued, as well as democracy, the rule of law, tolerance," Vasiliev said. "What is happening is exactly the opposite of what the Russians are saying. Russian speakers are not oppressed. I am a Russian speaker, and we are the ones whose rights are opposed."
Vasiliev said his solo had great meaning for him – "Adoration" by African-American composer Florence Price – which he describes as a particularly appropriate prayer or meditation, given the invasion.
Vassiliev came to the United States in 1995 to study at Interlochen Arts Academy in Michigan and has held principal clarinet positions with Des Moines (Iowa) Metro Opera Orchestra, Boise (Idaho) Philharmonic and performed with Houston and Colorado Symphonies, as well as many other orchestras. He was featured in the Philharmonie's "Signature Series" in 2019, as artistic director as well as soloist, and he also founded the Immersive Educational Partnership Concerts (EPIC) in 2020.
He wants the Russian military to "leave Ukraine alone, and we want Ukraine to have real security guarantees from (the North Atlantic Treaty Organization). We have shown that we can defend ourselves; imagine what would happen if we had the weapons that Israel has," Vasilyev said. "We just want them to leave us alone. Ukraine does not want aggression; Ukrainians are a peaceful people.