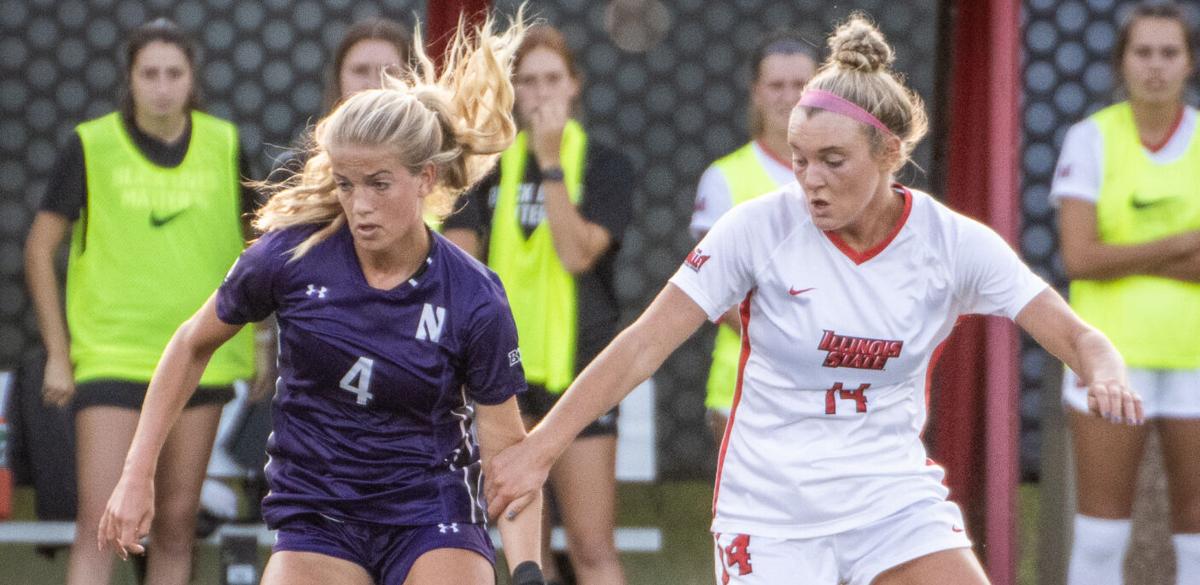 Vaughn-Low's quick overtime goal brings ISU soccer 1-0 against Missouri State | Sports
[ad_1]
Illinois State football was able to secure a 1-0 victory over Missouri State on Wednesday afternoon thanks to a last-second goal from Natalie Vaughn-Low.
In the Redbirds' third conference game of the season, they dominated possession for most of the game, passing Bears 15-6 and leading 7-1 in shots on goal.
Coach Brad Silvey was proud of his team's ability to control the game.
"I felt our team were in control of the majority of the competition, creating great attacking opportunities and showing up consistently in defense," said Silvey.
Neither team managed to break through in regulation, but just 19 seconds into extra time ISU Vaughn-Low scored their fifth goal of the year, giving the Redbirds a 1-0 victory. Vaughn-Low led the Redbirds in shots with seven and was tied with teammate Allison Baker with two shots on goal.
Silvey was pleased with his team's performance and hopes the Redbirds will be able to maintain that success and confidence as the conference game continues.
"All credit to our team for staying focused, staying engaged and staying together from start to finish," said Silvey. "The plan is to continue to build on this positive performance as we move through the conference. "
Now seated at 2-1 in conference, the Redbirds will be back in action on Saturday at Cedar Falls as they travel to play against the University of Northern Iowa.
SCOTT PREROST is a sports reporter for The Vidette. Prerost can be contacted at [email protected] Follow Prerost on Twitter at https://twitter.com/Scotty_Prerost
---
IF YOU SUPPORT THE VIDETTE MISSION to provide a training laboratory for student journalists at Illinois State University to acquire and develop viable, valuable and marketable skills in all phases of digital media, please contribute to this most important cause. Thank you.

[ad_2]