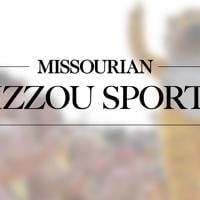 What to look for when Missouri's first indoor meet at Iowa State | Mizzou Sports
The Missouri Athletics opens its 2022 season at the Iowa State Invitational at 12 p.m. Saturday in Ames, Iowa. This encounter will be the first of two trips to Ames for the Tigers in 2022, with the second being another indoor contest on February 11-12.
The competition is made up of athletes from Drake, Minnesota, Ball State and Bradley, including independent participants.
Among the long-distance crew, senior Chris Conrad will compete in the 800m, being the reigning SEC bronze medalist in that event. Mitchell Small will run in the 3,000m, the second in New Zealand's last personal best in the event from 2020.
Junior Jonathan Schmidt is aiming for four minutes in the 1600m, while his mile counterpart Martin Prodanov will be inactive for the competition due to illness.
For the women's distance competitions, senior redshirt Melissa Menghini runs the 1600m with her latest personal best in the event coming in 2019.
For sprinters, junior Blake Hays competes in the 60m and 200m. The 60m will be his first try at the event in his college career. Another short-distance competitor taking part this weekend is Jayson Ashford, as the red-shirted senior won the 60m race last year with a time of 7.10.
On the women's side, second-year transfer Savannah Nevels from Bowling Green is playing in her first game for Missouri.
On the court, Olympic Trials participant and SEC first-team senior pitcher Mitch Weber will compete in the shot put and shot put. Sophomore Rece Rowan, an All-SEC Freshman team pitcher, will also compete in the shot put.
The Tigers are looking to repeat a five-game winning streak from 2021 in the then three-team event. The match will not be broadcast on any network or platform, but the results will be published on Wayzata Timing.