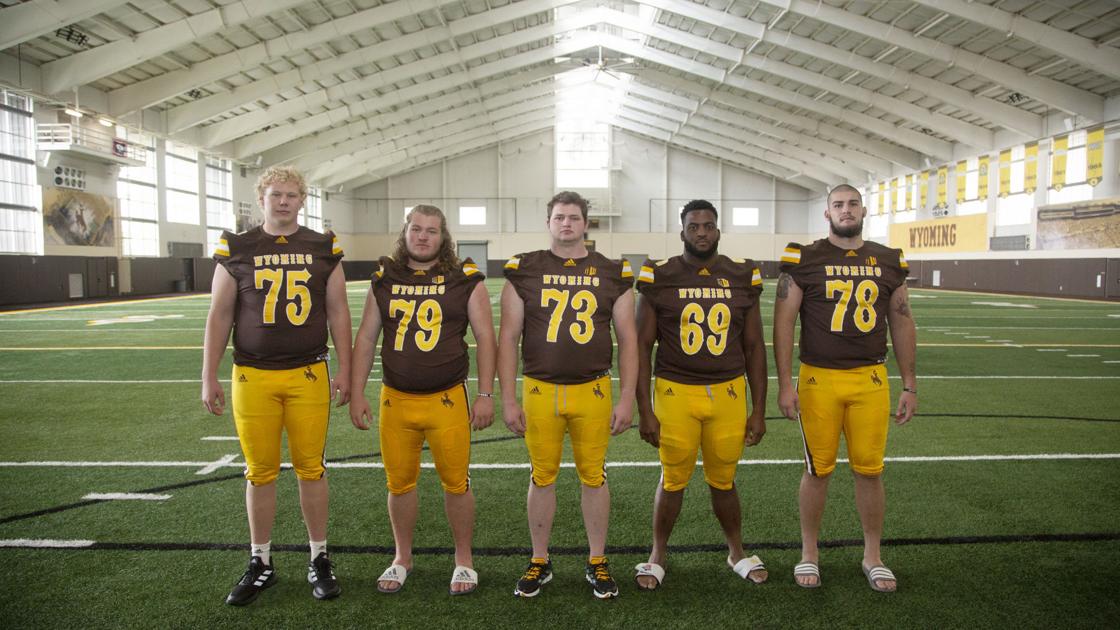 Wyoming Cowboys to Build on a Stable, Seasoned Offensive Line | Soccer
Latrell Bible is listed as Cryder's backup in the center of the depth table, but the 6-4, 300-pound senior has played in games at every position on the offensive line during his career.
"We have such team unity and O-line camaraderie now," Cryder said. "We're really getting used to our blocking styles, and it's really a lot of fun being around these guys."
Logan Harris, a 6-3, 310-pound super senior, has been an honorable all-MWC selection for the past two seasons. The Torrington product, who started all 13 center games as a rookie in 2017, will begin his final season as a UW starting right guard.
Crum, another local talent, is emerging as a dominant right tackle for the Cowboys. Laramie's 6-7, 314 pounds has added approximately 45 pounds to his frame since joining the program in 2018.
"It's already the fourth year. I'm still classified as a sophomore (in eligibility) which is crazy, "said Crum, who plans to graduate in the spring. "Physically I got to around 260, 270 and I'm 315 now. … We had three O-line coaches that stayed for more than two weeks. So mentally, I was able to lean on Coach Fuchs, Coach Miller and now Coach Frazier.
"Coach Frazier, this guy is very smart and he took my mental game up through the roof. "